NOTES
: This was originally a mix for an extreme-AU version of a character. I'm still listening to the mix, so I decided to make it cohesive and pretty primarily for my own enjoyment. (The cover uses Paloma Faith's LP cover - I was looking for a singer with red hair, but it turned out I got rid of the red.) This mix includes a lot of 50s/60s stuff to put it into "period" (sorry if the song choices seem obvious) as well as a lot of modern music that "fits".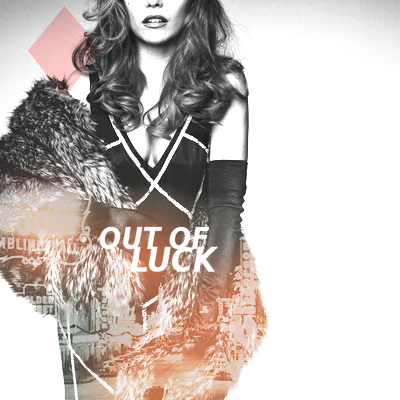 i. ALIBI - Dessa
you've always been cunning
with those brave escapes
ii. BABY DID A BAD BAD THING - Chris Isaak
baby did a bad, bad thing
iii. MY HEART BELONGS TO DADDY - Julie London
yes, my heart belongs to daddy
and I simply couldn't be bad

so if you get romantic, laddie
let me warn you right from the start
that my heart belongs to daddy
and daddy, he has my heart
iv. I WANT TO BE EVIL (remix) - Eartha Kitt
and whatever I've gotI'm eager to lose
iv. SOUR TIMES - Portishead
cause nobody loves me
it's true
not like you do
v. THESE BOOTS ARE MADE FOR WALKING - Nancy Sinatra
I just got me a brand new box of matches
and what he's got you ain't had time to learn
vi. KINDA OUTTA LUCK - Lana Del Rey
you never cared what I did at all
motel singer at a silver ball
I did what I had to dobabe you can see that I'm danger
glamorous but I'm deranged, yeah
teetering off of the stage, yeah
time to give in to the kindness of strangers
vii. SHADOW WOMAN - Julie London
but I'm a woman, too
so please
let him go, let him go,
let him go
shadow woman
viii. I'M A FOOL TO WANT YOU - Peggy Lee
I'm a fool to hold youto seek a kiss not my alone
to share a kiss the devil has known
iv. THE TRUTH - Handsome Boys Modeling School
you wear a thin disguiseit's from yourself you hidejust take a look at uswe are heading for a fall
x. CHICK HABIT - April March
a girl's not a tonic or a pill
hang up the chick habit
hang it up, daddy
you're just heading for a spill
xi
.
LITTLE BLACK MESS - SHIVAREE
it fits like a glove now
this little black mess
xii. BYE BYE BLACKBIRD - Peggy Lee
pack up all my cares and woehere I gosinging low
LISTEN HERE ON 8TRACKS